The decals have required many layers of Microset to stick well, and to be able to gradually push them into the grooves. It needs two days for the result here. They are then sealed with another coat of Klir.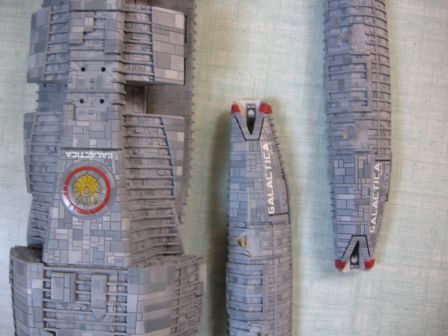 A layer of matt varnish Air Prince August followed. To avoid white marks caused by the varnish while soraying via airbrush, do not dilute it with alcohol, but simply with the Tamiya thinner. It is generally necessary to apply several layers to get the desired finish.
There upon, I applied a last and very light black wash overall without wiping to let ligth marks on all the painted panels.
I found that the markings "Galactica" was too obvious, and after verifIcation, they are supposed to be gray rather than white. I have therefore covered with a veil of gray, then again matt varnish and a final black wash still very light.
   bottom (before) / top (after)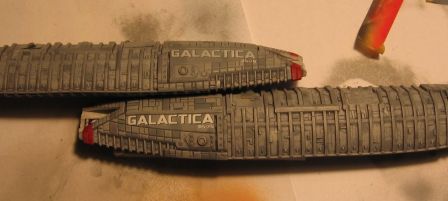 And now the Galactica after final assembly.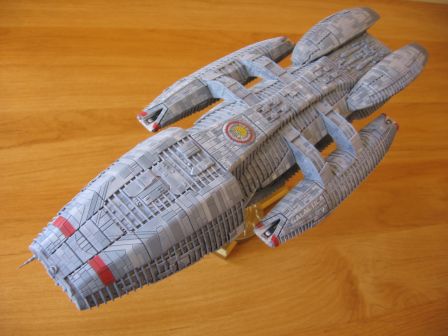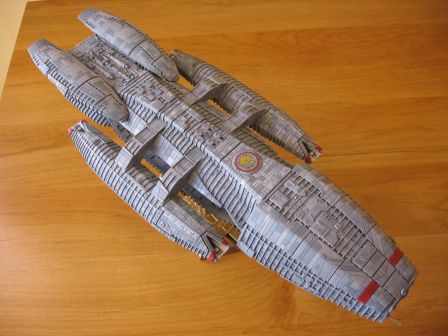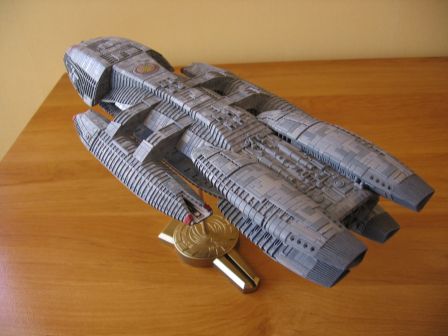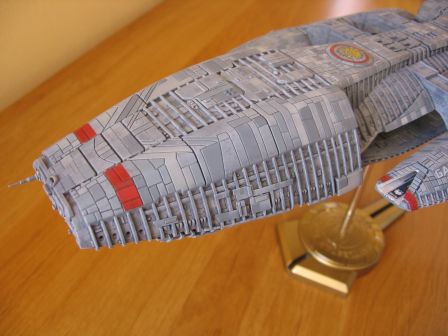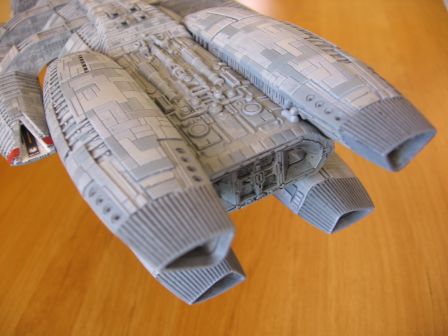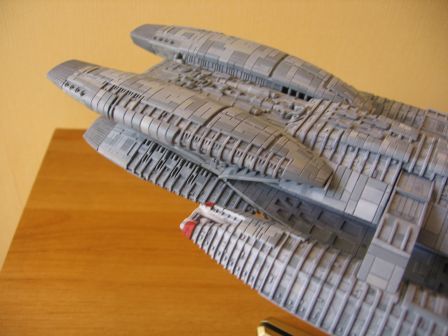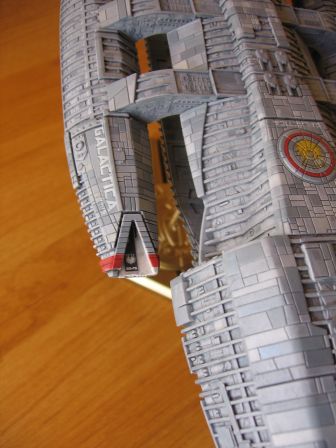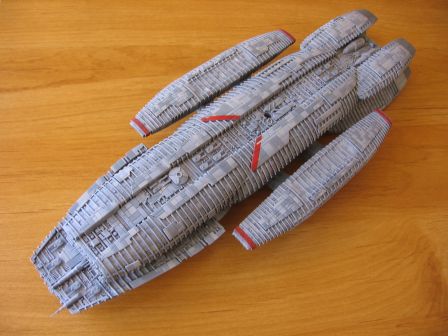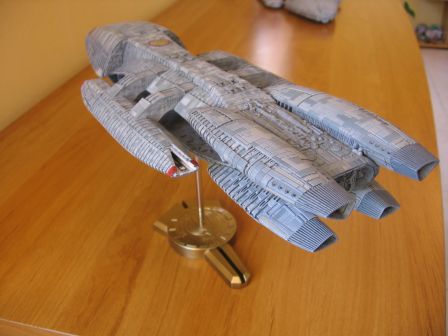 With a white background, to better appreciate the weathering.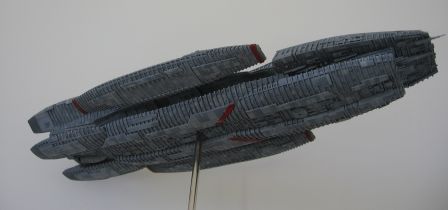 With her big sister (sorry, photos are a bit blurry)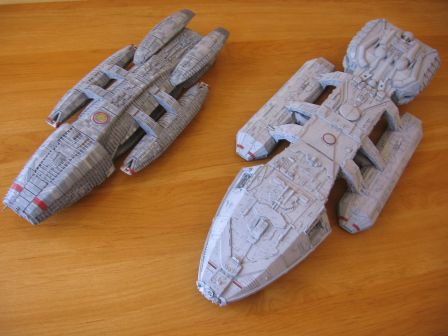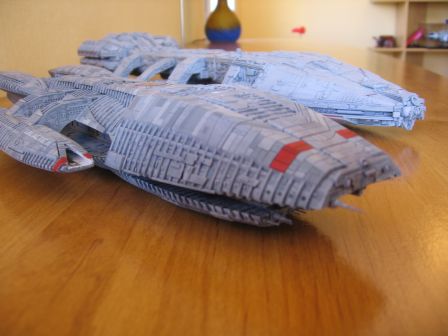 Ejecting a few Vipers, paper and mounted on the end of an optical fiber (thanks Denis)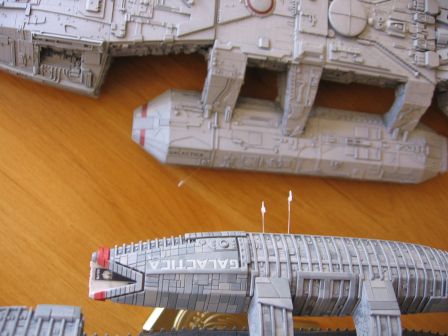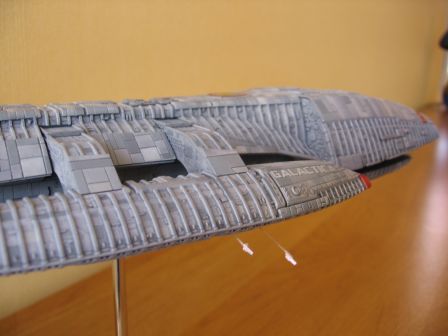 Quick display with a few ships of the rag tag fleet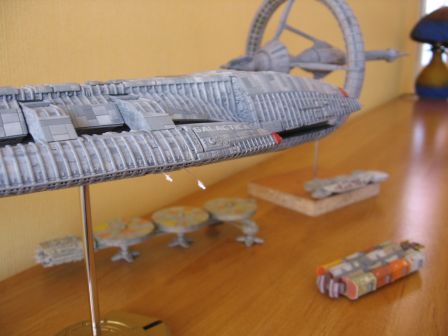 It now remains for me to change the diorama of the fleet of survivors to swap it at will with the original Galactica.
That's all folks!