Engraving, antennas, and viper tubes
Par olcabour le vendredi, 8 avril 2011, 22:18 - Battlestar Galactica - Assembling and detailing the Moebius kit - Lien permanent
This time, the work was concentrated on engraving and adding details.
Engraving between the ribs. While this is quite long and painful to realize, I wonder if I will not have to do make second run of engraving. I'll apply some little details, and see if is necessary.
Engraving the engines, which were really quite smooth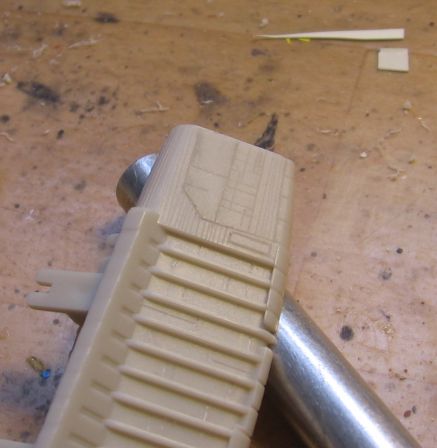 The verniers are not deep enough for my taste (on the head and engines modules), I drilled and then sealed from behind with some plastic card.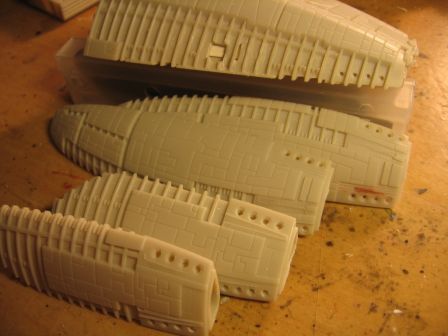 Back on the head: I fixed some details, including the support for the large antenna (on top part of the head) which is completed by a piece of tree, flatten in the length, adding support for a missing second large antenna on the lower part of the head, "piercing" in preparation to the many missing antennas.
and therefore addition of antennas using brass rods.
I drilled all the Viper ejection tubes on the sides of landing bays.
A first run with a small diameter drill

Then a second run with a little bit wider drill
I prefer using this double run process, because larger is drill, bigger are the errors (spin, no correction possible). If there is a discrepancy, it is easy to correct the situation by being vigilant on the second run. The first run hole is using as a guide the second one, and finally, as each run is working on less material, it also prevents the plastic from overheating, melting, and/or deforming the part.

As you can see, there are 2 tubes per ribs, in 5 rows of 4 rafters. As I was launched with my mini drill, I missed a space between two rows on the first hangar, well, despite informed, I have done it again and missed another free space on the second hangar bay...
Improvement of 2 armor plates on the belly of the animal by cutting into the plastic.
Before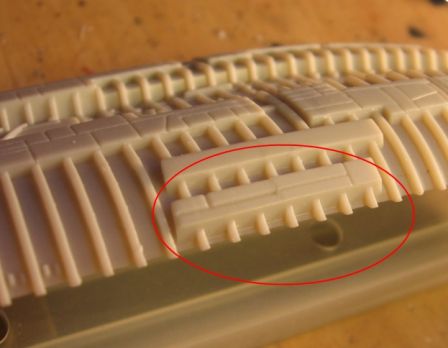 After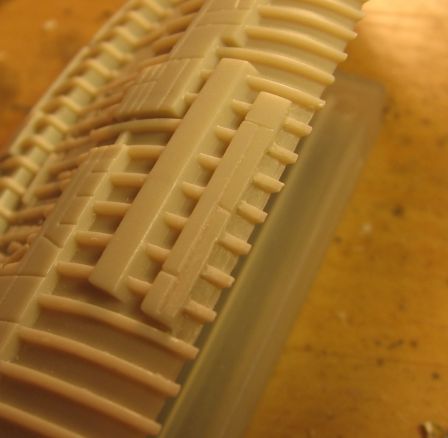 To improve the details, I will use parts of AFV and naval ships models, spare box, Evergreen strips, and detail sets (plastic parts or photoetched) from Wave and Kotobukiya: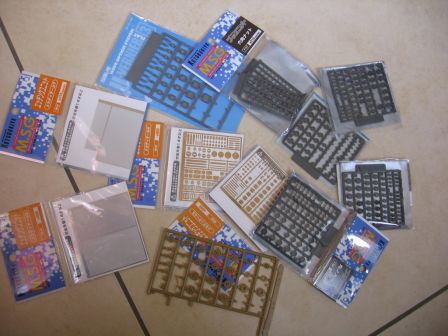 As an example, here are the first details added on the landing bays and engines modules