As the rest of this assembly, final assembly brought a lot of complications.
- at first, the legs: curiously, they no longer have the same tilt as initially! So disassembly, corrections with pliers and reassembly was needed.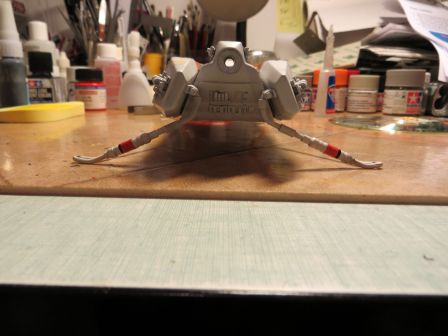 Several small parts were broken, bent and/or broken during these manipulations.
I caught up as better as I could, then repainted to hide the misery. Fortunately, it is in a rather hidden area.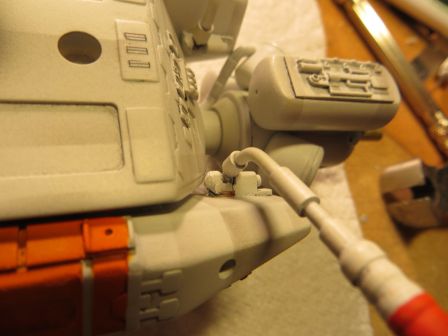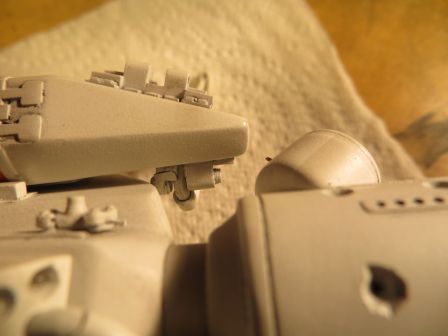 - Same thing for the pipes of the small reactors.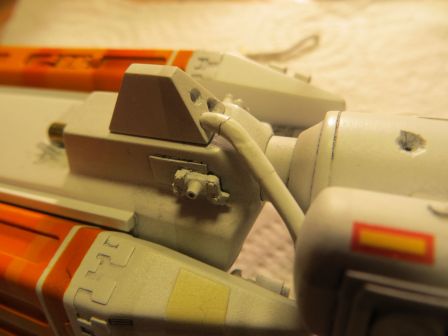 -I will not detail everything, but I had to get out the airbrush few more times thereafter to correct 2/3 assembly goofing... Under another flow of well-chosen swearwords!


Here it is before the installation of the dorsal tanks :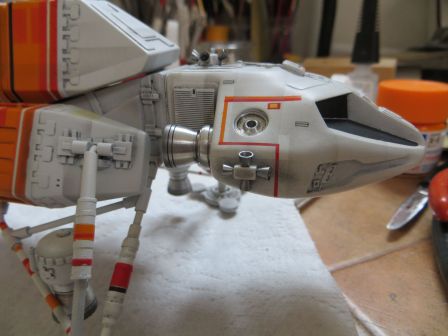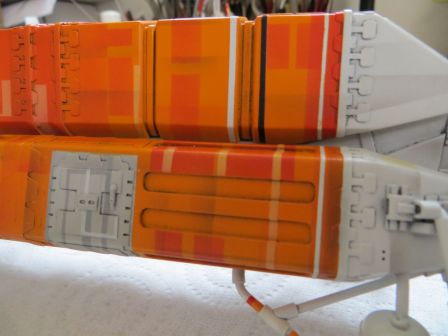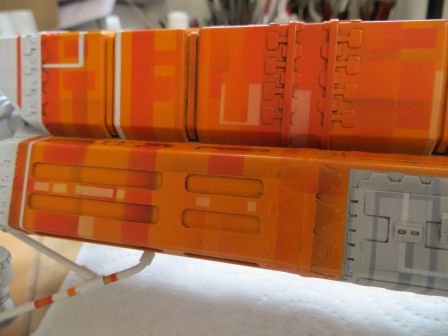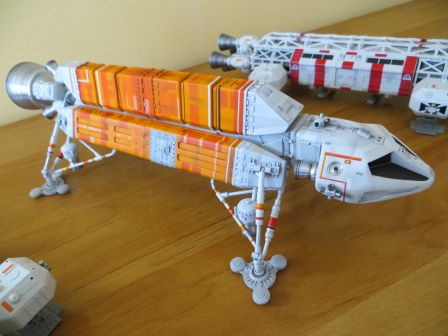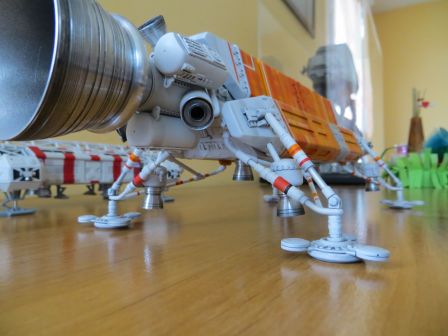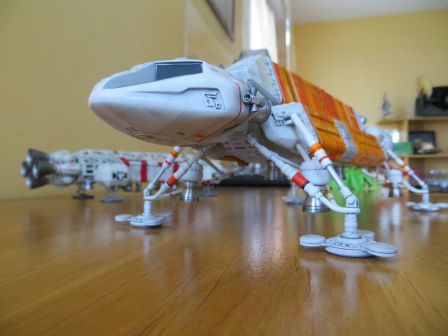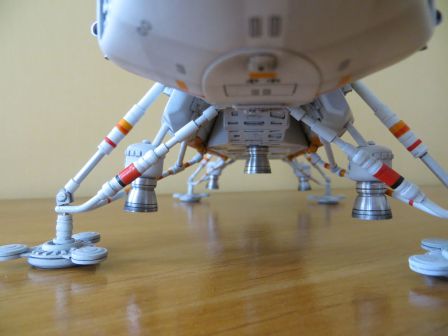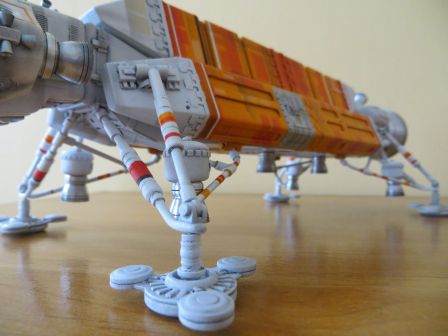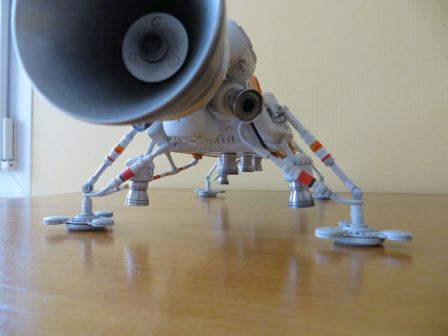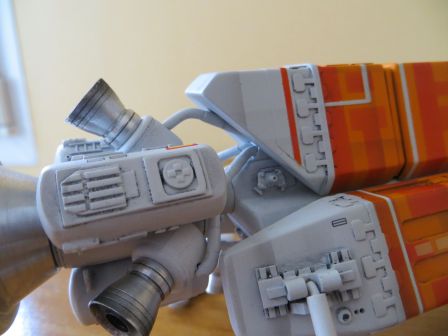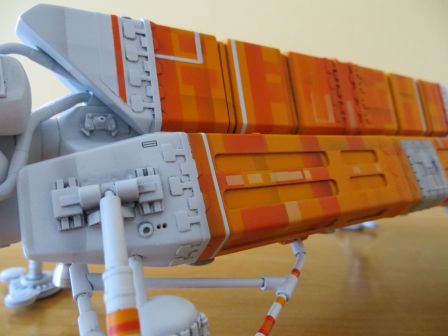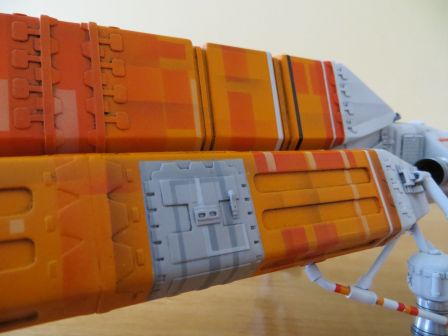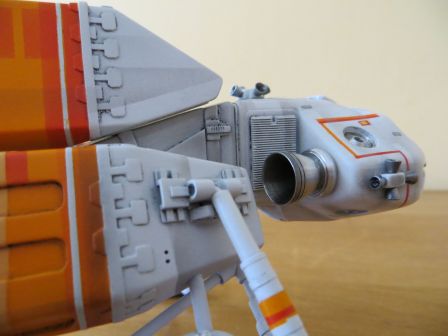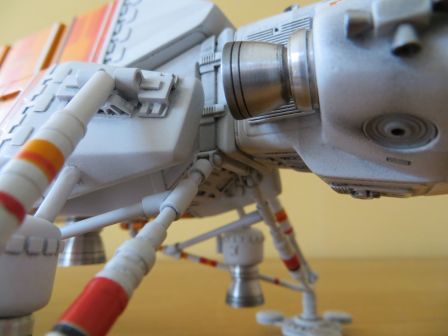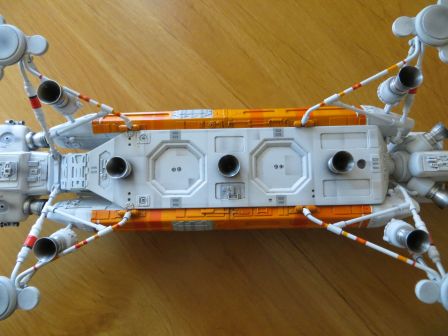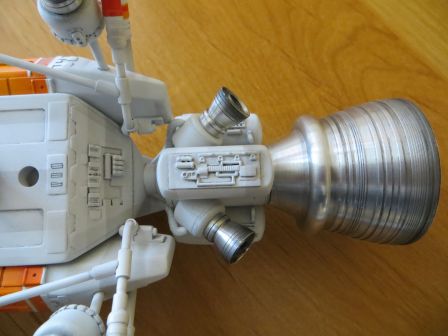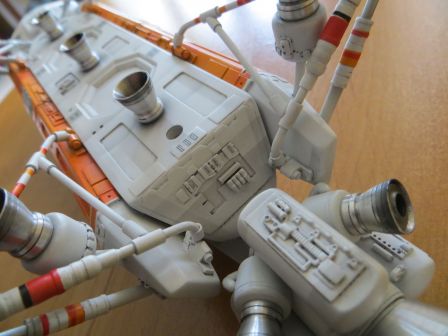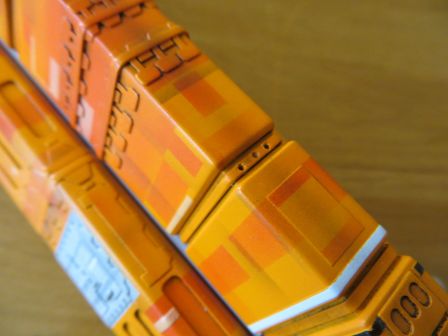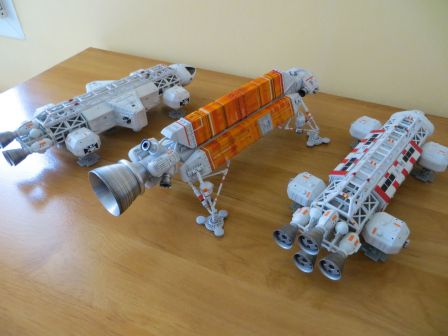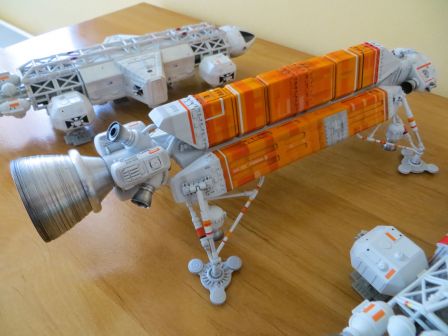 ---
The method to hold the dorsal tanks support plates did not work, so I get back to a more conventional but reliable method: screw!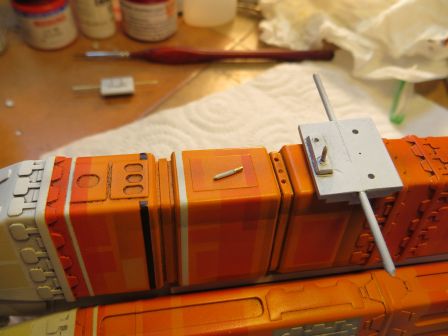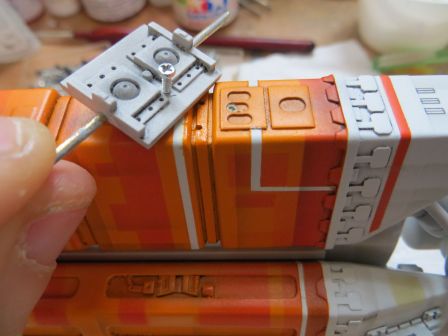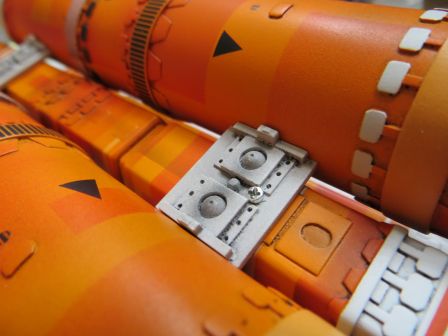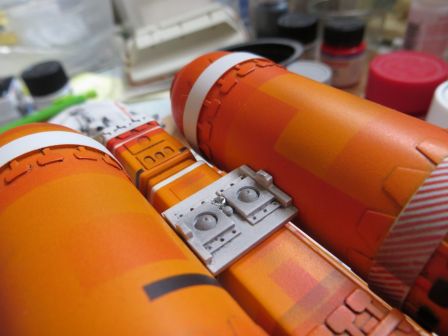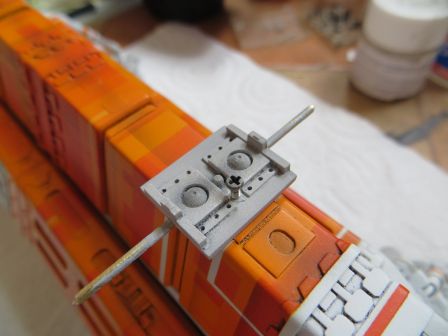 Catching up some damages.
Before :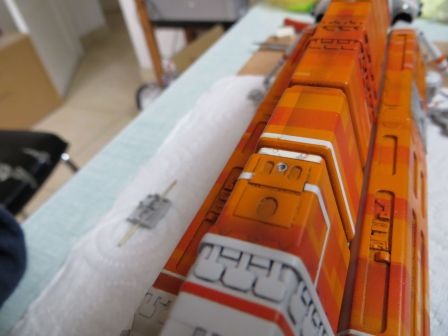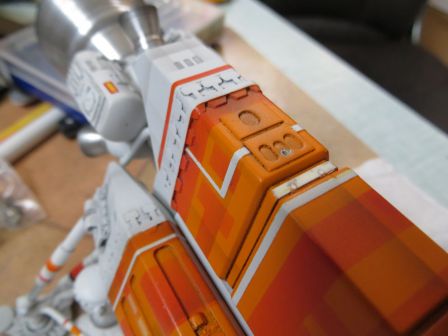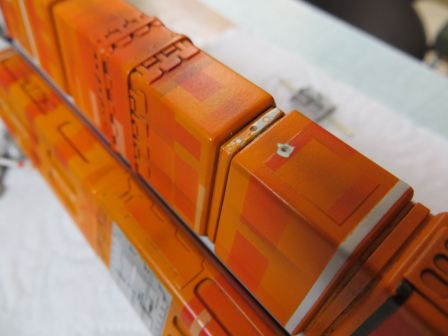 After :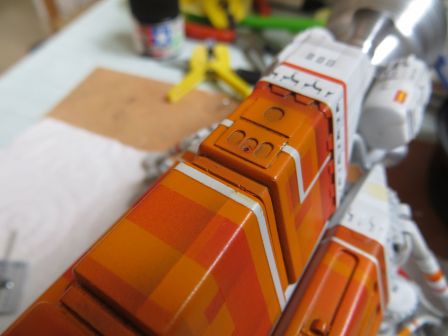 Then complete the tiny pipes of the VTOL and side modules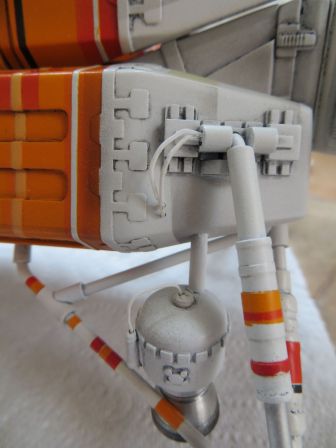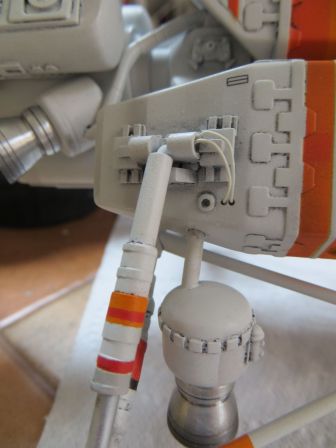 I'm quite proud of the final result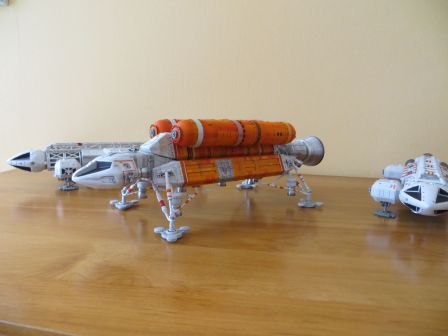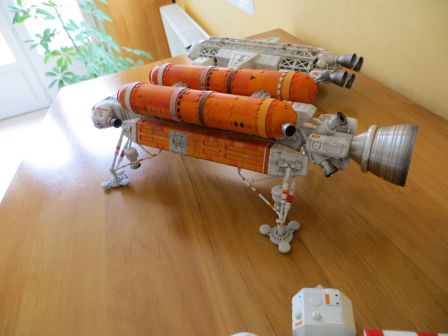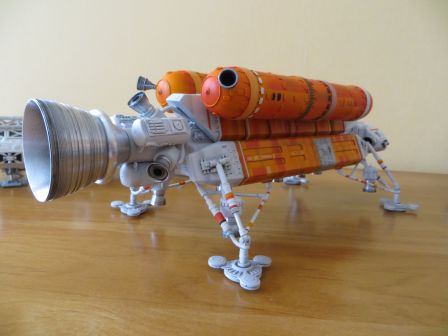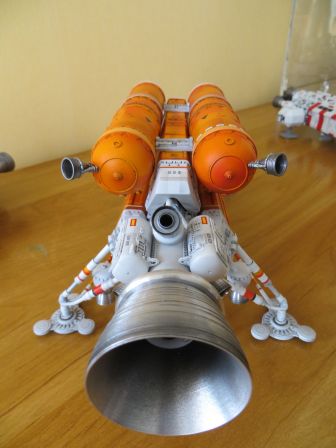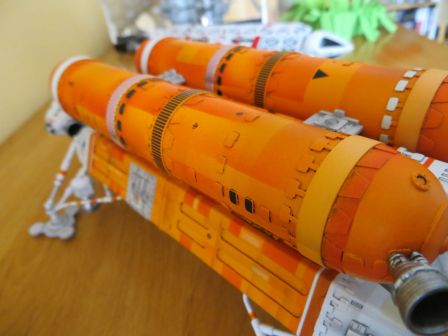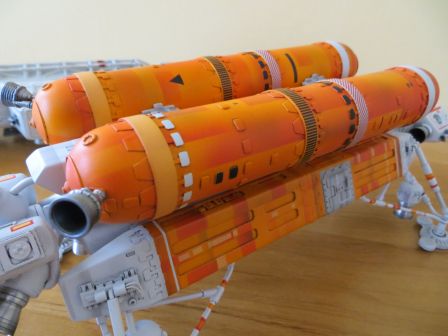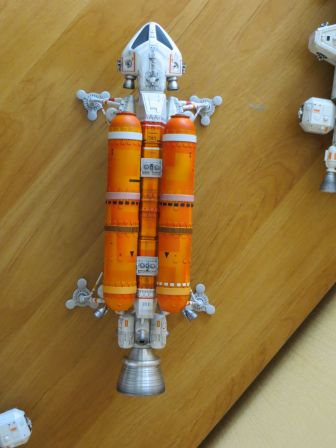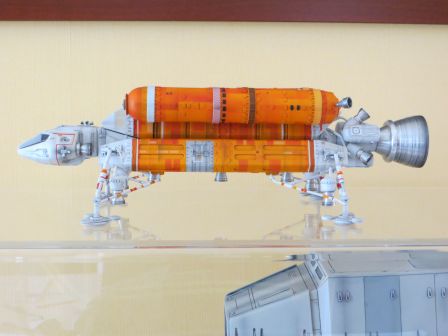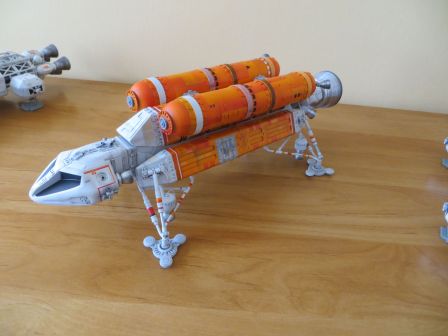 Here it is, exhibited at Geekopolis convention - Paris / May 2013.