This little Viper has received the same painting and weathering process as its Revell big brothers.
it received a coat of grey.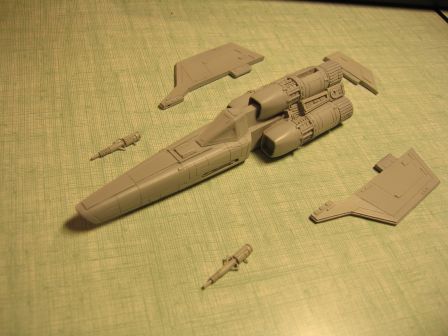 Panels (body), strips (nose, air inlets) were then painted in same shades of grey as the Revell Vipers.
Orange strips are then applied (same mixture of orange and light gray)
Then to the weathering :
Dark gray chips and marks are applied first
Then some others in light gray, and finally filters, streaks, rusts marks, and a good black juice to end the process.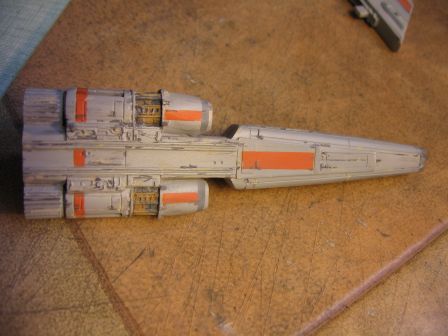 And another Viper done !
He frankly stands out alongside its cousins from the reimagined serie, who are finer, and whose weathering is done completely differently (with pre-shading in particular). It looks much more rustic!