The week was a bit labored in this battle lizard.
Engraving lines between the ribs to begin to people the rib gaps.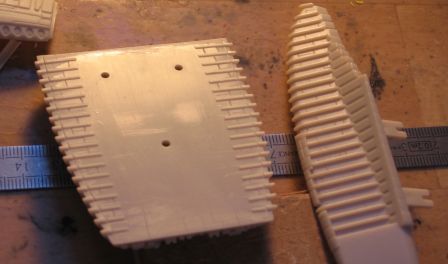 For this I use a pin (here a kind of pen with a fixed pin) and a plastic cutter (OLFA brand)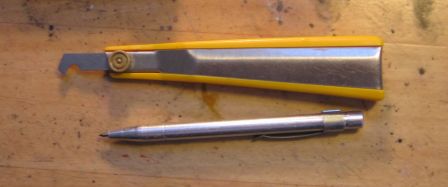 Finally, I started the stage that I dreaded the most : correct the effect of molding on the upper body.
This shot shows clearly that the ribs are fading before reaching the upper armor plate.

I eliminate the largest parts of material with a cutting disc mounted on a drill. Even at minimum speed, the plastic heats up very quickly and tends to aggregate into small balls of plastic, so the drill must be pulled away quickly,
while waiting for the ball to cool.
Then, there is no secret, you must dig, sand, scrape in loop for quite a while. At a moment, I thought about using a screwdriver which width was fitting like hair in the grooves and that kept me going much faster.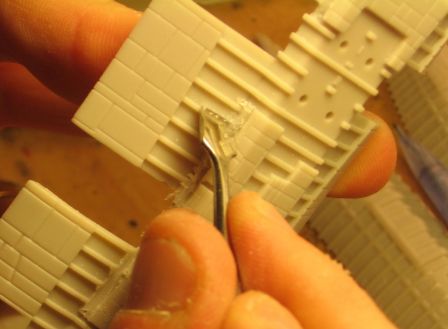 Here is the result: