Stargazer Viper - First steps
Par olcabour le jeudi, 18 août 2011, 22:47 - Viper TOS - Stargazer - Lien permanent
Pilot : the folds of the suit are mostly erased (with files and x-acto) to give it a better colonial pilot looking like costume.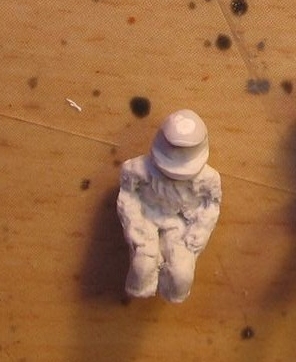 The visor is sanded in order to insert the figure face taken from an 1/72 Hasegawa ground crew set.
The cockpit floor is unfortunately not deep enough. You can see here that the pilot will need to lower the glass and head out the window if nothing is done !
The floor is dug so the pilot can finally sit properly.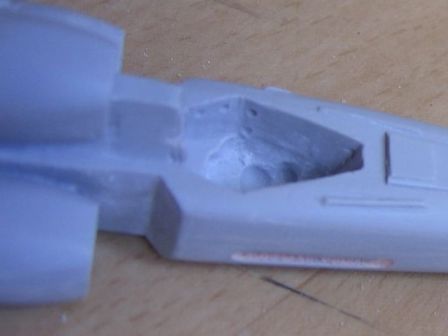 The pilot is then painted like his two big brothers in 1/32.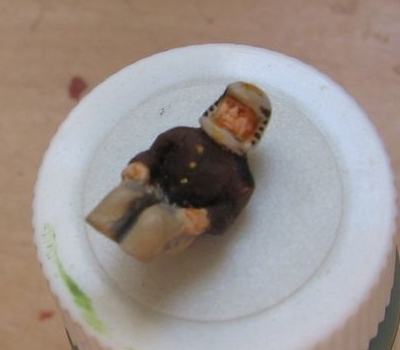 The instruments panel is too high, so I sanded all that exceed from the fuselage.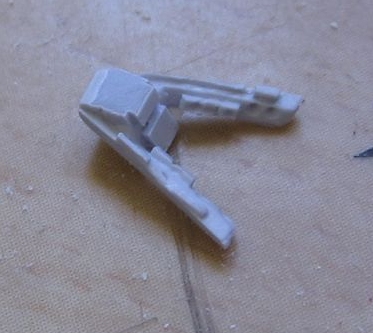 The 3 nozzles module is set up thoroughly with a rule and several dry tests to ensure proper alignment of the ventral rails. All panels lines of the wings, engine cowlings and drifts are redone.
On the fuselage, the upper strips of the kit does not convince me, I sanded them to add some better ones later.
The fuselage is completely re-engraved, with the "heroes" studio model scheme as a template.
A few bubbles, with a prominent one at the forefront of the drift, are filled with plastic rods.
On the belly and top of the fuselage, the strips and the missing details (or previously sanded) are (re-)created.
The triangular parts of the guns (that look like aircraft landing gears shock absorbers) are hollowed.