Victory Stardestroyer - 1/2256 resin kit review
Par olcabour le mercredi, 3 juillet 2013, 11:55 - Victory stardestroyer - Lien permanent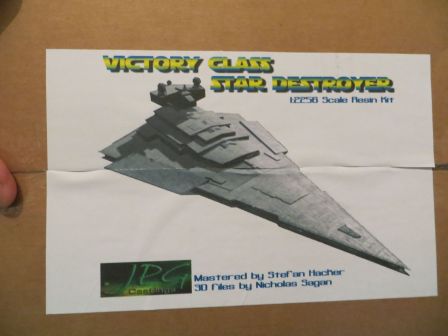 Based on a preproduction drawings, which led to the final design of Stardestroyer we all know, it was taken over for the role-playing game (WestEndGame) and later in X-Wing videogames as the Victory destroyer, predecessor of the Stardestoyer.
Since Episode 3, it is seen as the intermediate link between the Venator and StarDestroyer.
This is a model that I thought to scratch one day, and this resin kit is going to deliver me from this.
It is the same scale as the Revell Venator, that, with its 800m long supposed, gives a model of 35 cm long, so exactly the same size as the old StarDestroyer Airfix / AMT-Ertl.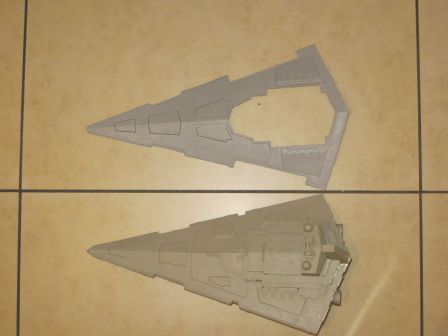 I am really impressed by the quality. All the details and panel lines are thin and crisp. This is rather well cast and clean. In its a grey resin, and details sharpness, it even looks like a injected plastic in most areas (in today's standards of course, not the 80's one !).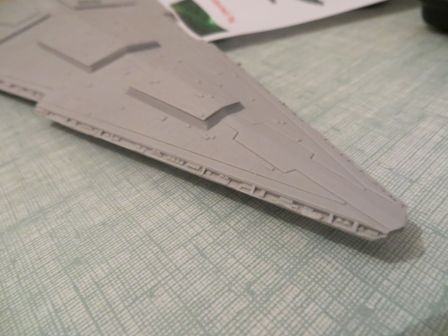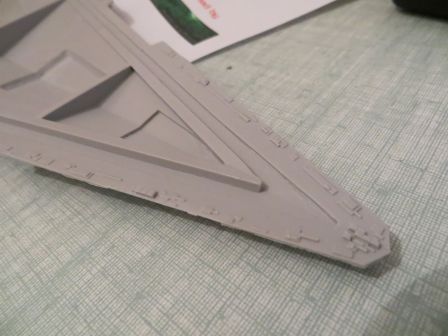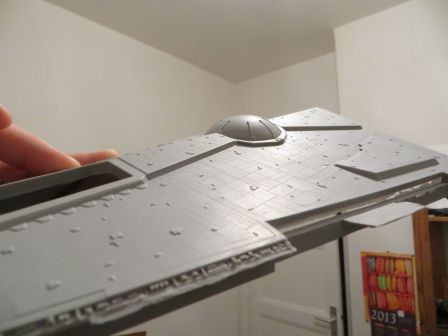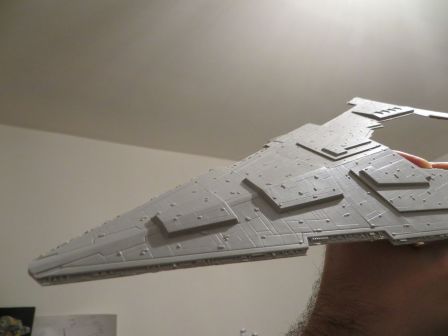 The trenches and the sides of the upper buildings are just magic.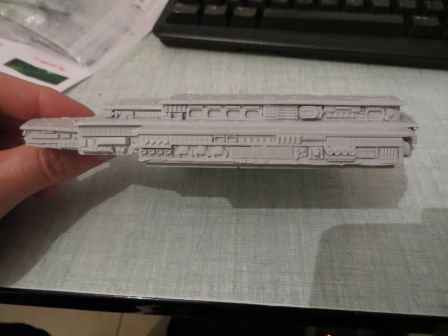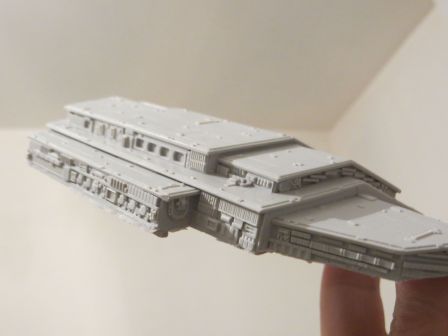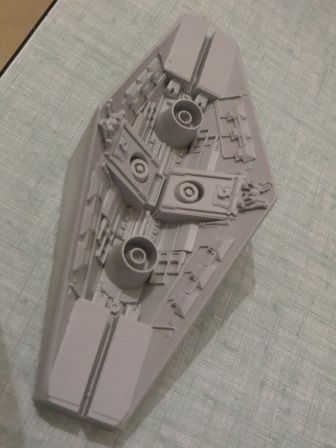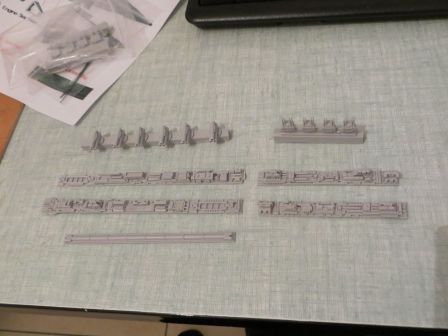 I am amazed by the canons. Looks like needles so this is fine.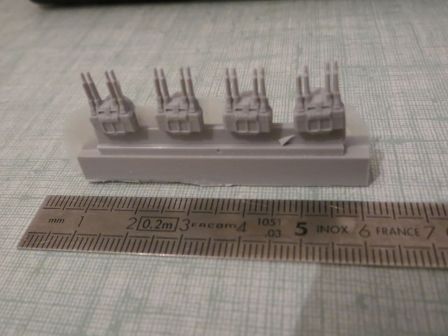 In the middle of all this, the bridge seems curiously flat. Maybe needs some panel lines and a few tiny thin plastic squares here or there.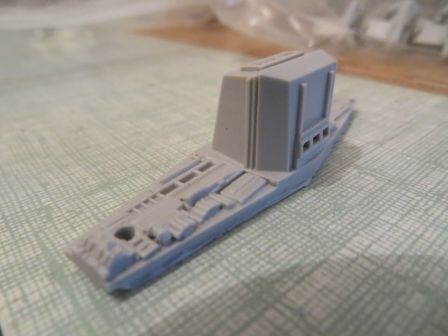 There are a few hot spots that will need some care, mainly on the large parts of the main body, to remove the resin injection stubs, that are quite large, without breaking the parts. I noticed that the hull is really not thick in some area (almost like paper), and will need to be strengthened from behind with a plastic sheet.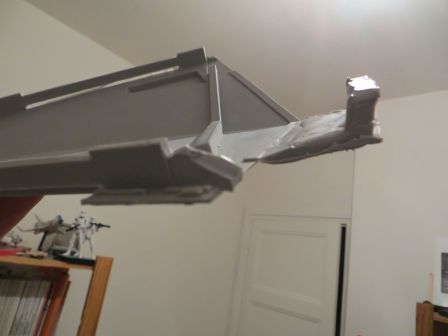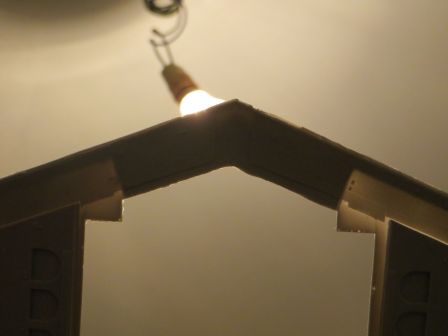 While taking shots of these, one piece has already begun to break. This is even more fragile than I thought.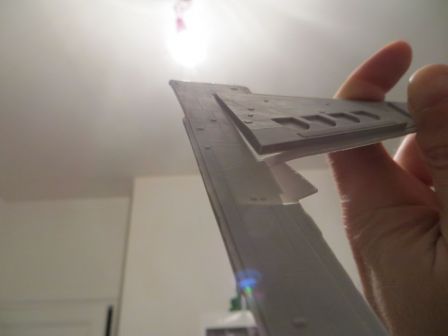 The upper part is slightly distorted. A small dip in hot water will simply correct this.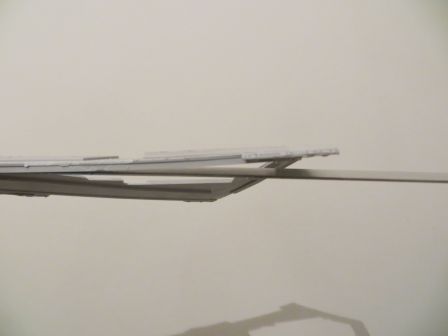 The only bubbles I could identify are under missile spears. Easy to filled and largely hidden if the two side casements are closed (which will be my case)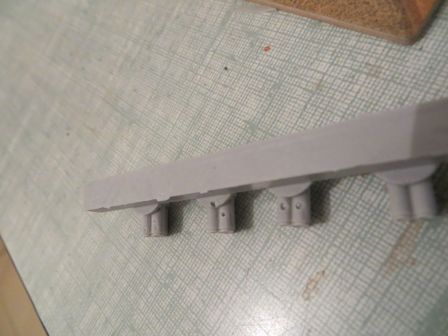 There is enough room inside the main body and buildings to allow their lighting. The control tower and the bridge are unfortunately full, and will required carefull hollowing for the command tower).