RC Stardestroyer - Bridge
Par olcabour le mardi, 3 novembre 2015, 21:52 - RC Stardestroyer - Lien permanent
To facilitate transport, the bridge will be removable.
To hold it in place while remaining removable, I made a sort of plug : I used wood stocks, glued on each side, and 4mm aluminum rods.
The aluminium rods are glued on the neck side. Everything is held in place during bonding.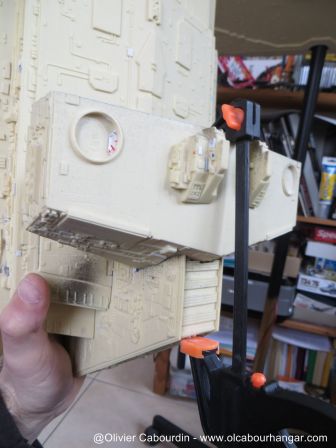 If a metal plate is screwed onto the bridge wood part to prevent the rods to go too far and damaging the optical fiber and LED to come.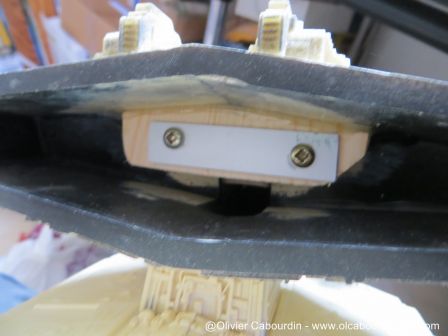 It finally slid a little too well, so I put some masking tape on the rods to slightly enlarge the diameter.