Moebius Viper mk2 - Base colors painting
Par olcabour le vendredi, 28 février 2014, 18:50 - Moebius Viper mk2 - Lien permanent
I moved on the painting of this bird.
First, a layer of primer (Tamiya spray can)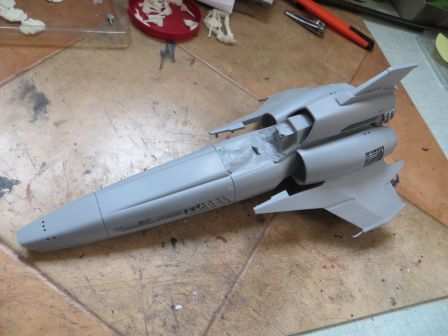 Black preshading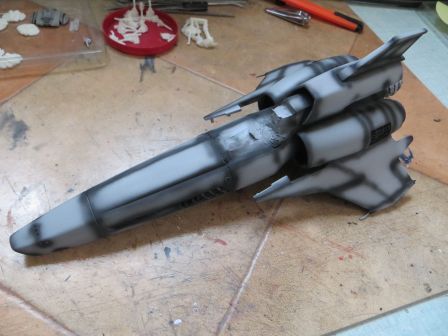 And base in tamiya flat white I had a bit too pressed here and there, so I had to redo the preshading here and there with a mixture of white and gray sky
I apply a light coat of Klir over the white to protect it from the next manipulations (masking tapes).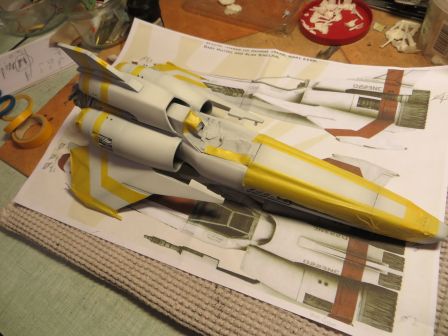 The stripes are in flat red, darkened with few drops of black.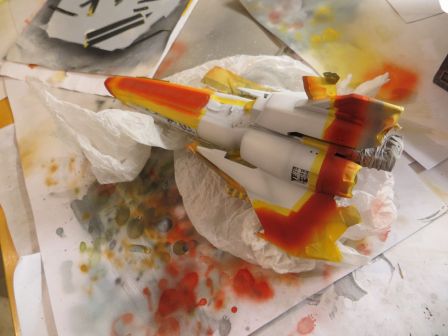 As I have a bit too much diluted the paint, and it gave me some white rings.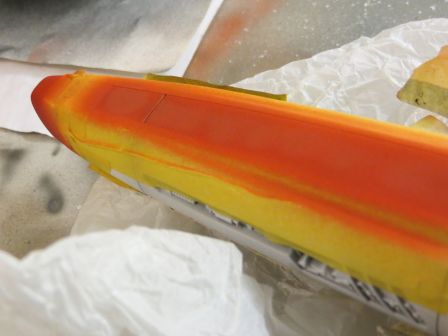 So I applied Klir again, and they disappeared.
All the cabin is also protected with Klir.