Space1999 - Moonbuggy studio scale
Par olcabour le vendredi, 8 mars 2013, 21:34 - Moonbuggy - Lien permanent
This lunar jeep is a Comet Miniatures resin kit that was given to me recently (he will recognize himself, a big thanks to him).
This is supposed to be a remoulding of the 1/24th scale studio model, I can confirm that after doing some research. This does not seem the case for the character.
It is a Comet kit, so with its usual issues : parts are full of bubbles, gaps and molds misalignements...
The simplicity of the subject that it should be workable without much difficulty.
Anyway, it'll be a nice addition to the collection and it has its place in my little Space1999 collection.
Roughly, included in the bag are :
Body in 2 pieces (top and bottom)
And 2 pieces for garnish bench.
2 headlights and 2 full mirrors
6 wheels
A model in 3 parts
The decals not clean (damaged and faded by time)
There are no rods for wheels.
It will also need to add a transparent yellow plastic visor, and get it in shape.
The headlights parts are full and must be redone in clear plastic.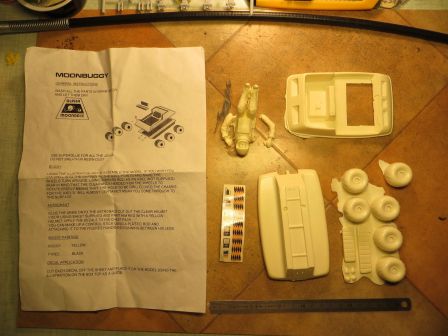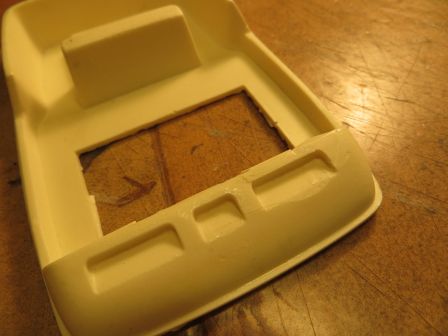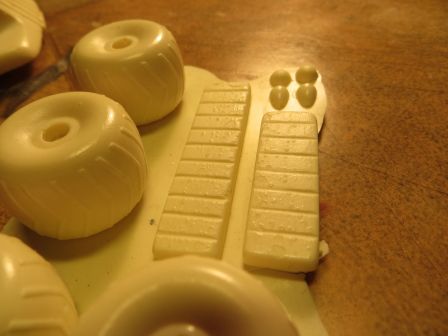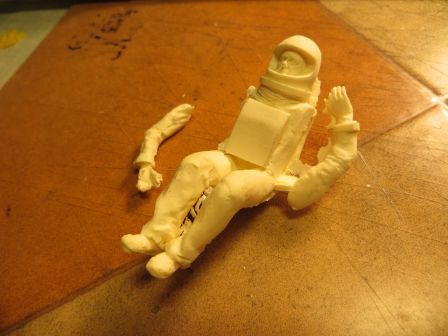 The figure shows molding shifts and significant gaps: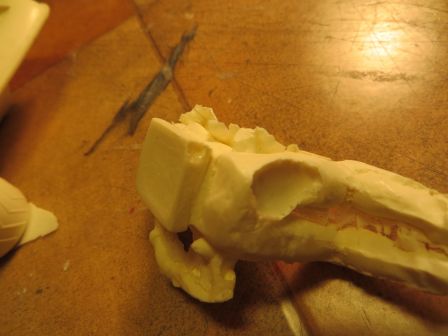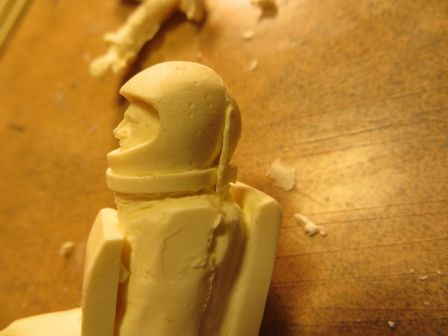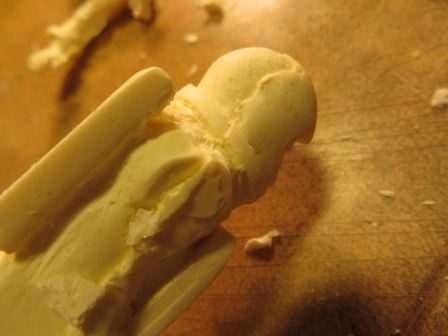 Underneath. We can see two pairs of holes, which are certainly, for the largest ones, the remnants locations of the rods connected to the rails that pulled the model during shooting stages. I have not identified the use of two small holes (pyrotechnics perhaps?) I will leave it as is for their side "historic" status.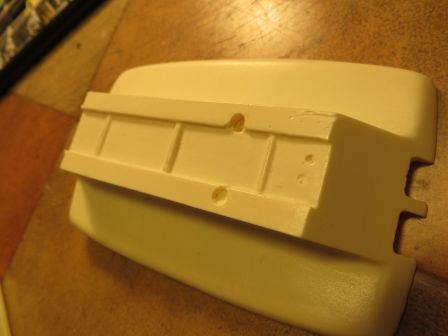 The rear underbody is completely full of bubbles. Rather than get into a mess filling, I am thinking to sand and put a sheet of plastic card to cover this. By cons, it means it will be a little less from the model location.