After getting back my hands on some sources (that I completly forget at the beginning of this wip), I started new modifications, mainly on the head. The thickness and length of the nose should be reviewed and the paneling is in fact incorrect.
I first corrected the length of the nose with another small plastic strip and then plastic cards for the thickness. The second plate is ground bevelled as the edge is thinner than the root of the nose.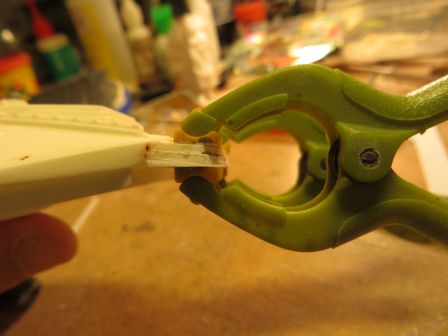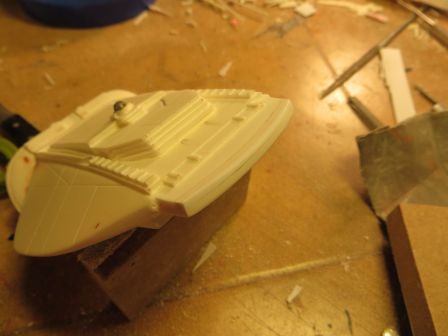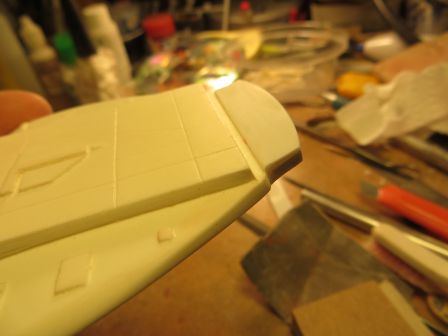 This area (highlighted in pink) is too raised, so I sanded of an half in the thickness.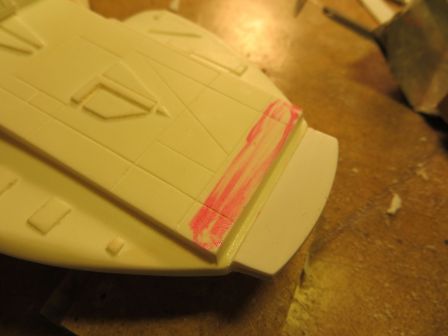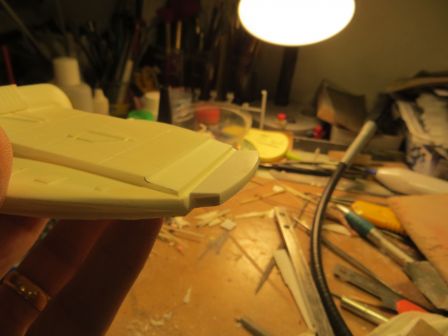 The shape is also incorrect, and I had to dig the area delimited in black. I dig grooves in the resin using a plastic cutter, then I'll blow the remaining tabs with an x-acto blade. With the x-acto I finished digging the material, I then scraped with a dentist tool to give it a good flat surface.
The shape is drawn
The grooves are done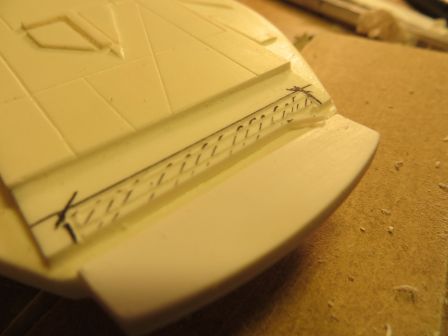 Small tabs are removed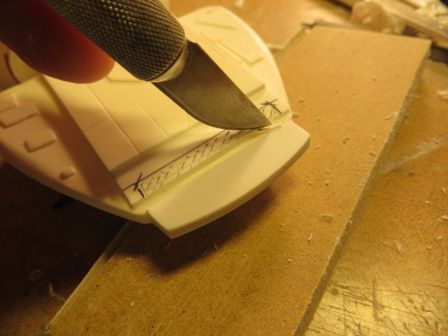 I dig with the X-acto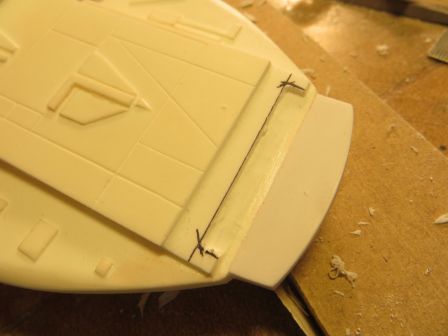 I finish with a dentist scraper
It remained me to complete the two small steps on the sides (in pink) that have to join the chin.
It was when I was trying to complete the paneling on the cheeks that I realized they were incorrect.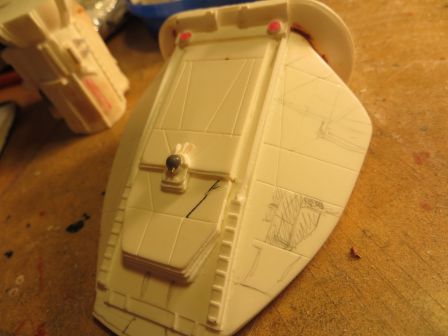 Rather than trying to fill them, I covers everything with a 0.5 mm plastic sheet.