Battlestar Galactica - Half studio scale - Final detailling
Par olcabour le dimanche, 16 novembre 2014, 17:41 - Battlestar Galactica 37 - Lien permanent
I added details in trying to follow the original model. The parts come from the kit itself, but mainly many kits 1/72, 1/48 and 1/35 tanks, naval ships, or various parts of the spares box.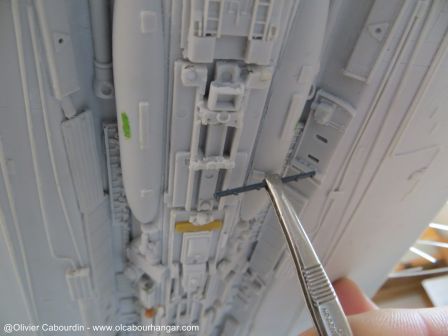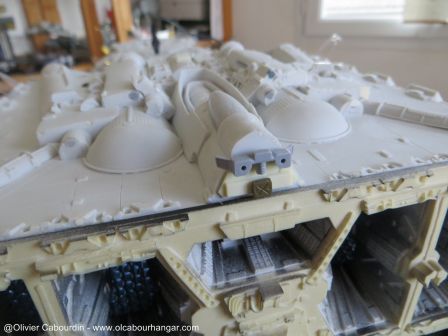 - On top of the engine module, it was not easy to find and set all the parts.
- Same thing behind the head
- the underside of the central engine modules also requires a lot of work to complete and adjust the parts supplied
- Here it was necessary to add walls to the Leopold parts


- the screws are hidden behind tank wheels.
- Junctions of the arms with the hangars
- details creation to hide the hangar lateral openings of the electical sockets and stands.
- the end part of the hangars are finally glued and held together with straps during curing.