Moebius Viper mk2 - last seams
Par olcabour le jeudi, 16 janvier 2014, 23:45 - Moebius Viper mk2 - Lien permanent
Some final details of construction are worked :
Take care of the seams : engine hood, plate covers, belly ...
For the air intake behind the cockpit, it had to take off the tabs, put a wedge below, glue back together and fill the seam (with two-component modeling glue and putty). After a good sanding, lines are engraved.
For the wings, there was a gap of a good millimeter in some place (that I had not took car about during gluing, as I was focused to not brake the optical fibers).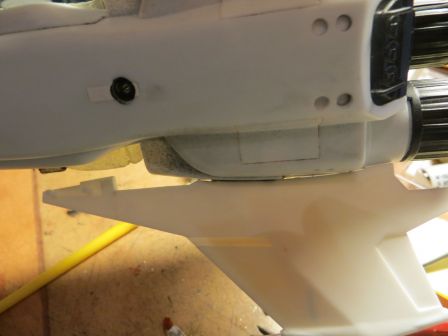 It is filled again to two-component modeling glue, and after with thinner putty to fill the last defects.
Fill a sink marks on the cheeks of air inlets
before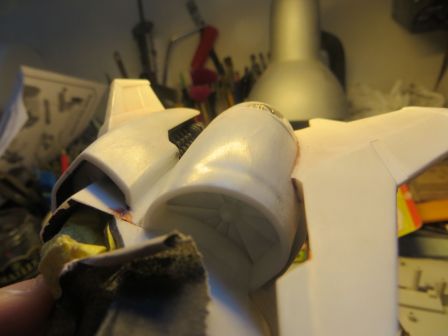 after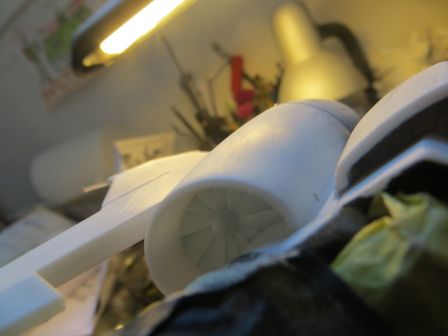 Returning to the cockpit for:
Prepare the canopy and glue the panel behind the seat (which I had purposely left out so as not to damage during sanding the cabin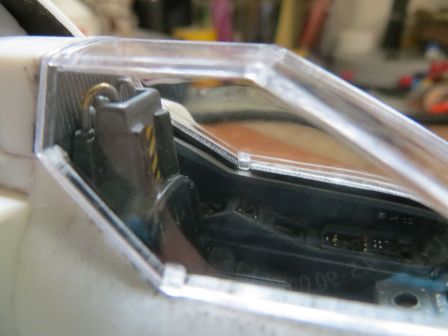 The canopy does not lay properly because the dashboard is a little high, it was therefore necessary to sand it a little
before
after