Revell mini StarDestroyer - Out of the box review
Par olcabour le samedi, 26 janvier 2013, 22:01 - Revell mini Stardestroyer - Lien permanent
The Stardestroyer is the starship that I prefer of all the wide range of SW spacecrafts. So I was stamping with impatience when I learned that Revell was preparing one. With some regrets for the very small for the size they chose (this is their easy mini kits line).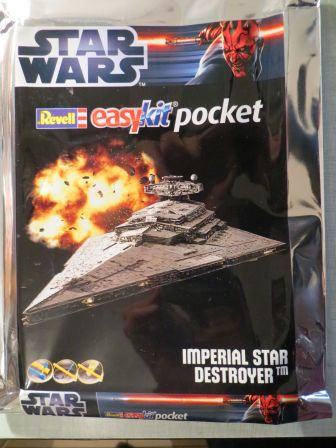 So I open the box and .... that's a big big disappointment!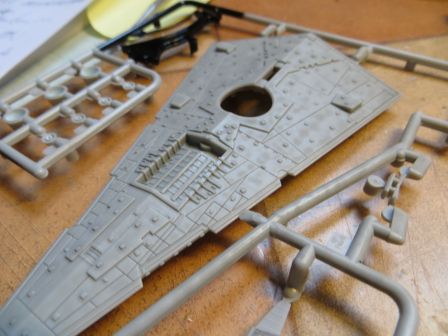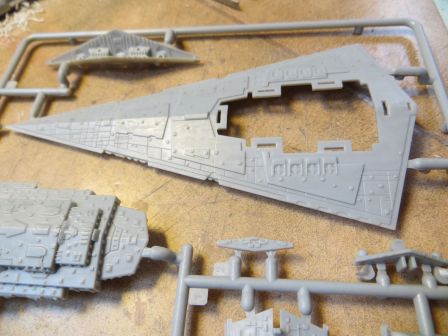 If the shape and general proportions are respected, it is a disaster on the details. The level is really quite low, and when there are, they are curiously too prominent. The paneling is light, and the surface has an appearance honestly hailed. The nose is too sharp (like the Anigrand).
The tractor beam generator (under the belly) is a part to report from behind, and leaves a large gap. (sorry no photo)
In comparison, the gashapon Stardestroyer (from F-Toy's, and designed by FineMolds) is far better, although smaller.
For me, it is the SW worst kit from Revell.
Oh I forget, the scale (1/12300) on the box is correct, it is rare enough to notice this !