Eagles hangar - Furnitures (2)
Par olcabour le vendredi, 13 janvier 2012, 22:10 - Hangar - Lien permanent
Here is a short chronology of situation tests, to observe the progress of the development of the hangar. The floor tiles are 60cm squares, which was convenient to simulate the diorama (1.20m x 1m).
First test - October 16, 2011
With the first service platforms
Second test - October 22 2011
All the platforms are here, but they are lack ing handrails (still on order at that time). Some first set furnitures appear
Third test - October 27, 2011
The platforms are finished. 95% of the set furnitures are there.
The service platforms are strongly inspired by the original models, without trying to be 100% accurate, because it's more an atmosphere that I'm trying to create.
Platform type 1, based on the Plastruct kit
The winches are made from on ankles, AFV wheel, windbreaker buttons...
Platform type 1 - stairs to the left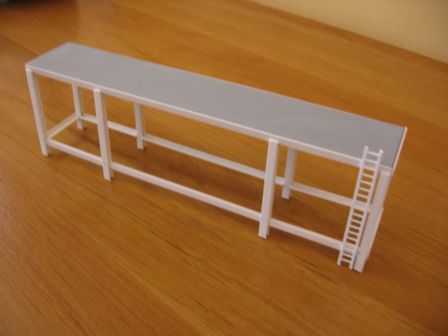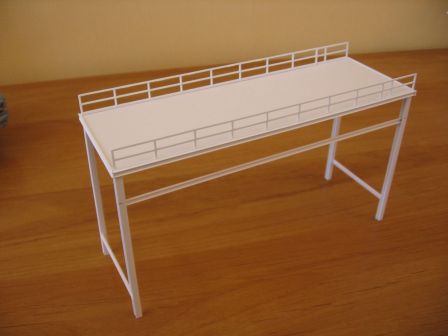 Platform type 8 - HO platform for train diorama (Cornerstone brand, so non-accurate)
Platform type 9 - platform seen in the episode "Earthbound" to access the Kaldorians ship (the blue pear !)
The furnitures : tanks, cans ...
Created from spares parts : felt pen cap , model kit parts (AFV, macross, Gundan ,...), tubes, kinder, X-wing engine covers ...
The ramps:
A ramp available from SciHigh models (http://scihighmodels.com/eagle.html)
And some others in scratch